Vision and Values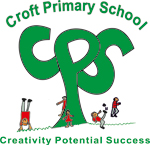 Our Vision:
The essence of our school...
We are committed to providing our children with every opportunity to enjoy and achieve. We offer an effective learning environment, with a stimulating, creative and relevant curriculum. Inspiring all children to be the best they can be and reach their potential. In doing so, we are preparing them to be good citizens with an enjoyment for learning, so they can prosper in the future.
Our Aims:
To Strive for excellence in all that we undertake

To be respectful

To Provide all children with a happy, lively and caring learning environment.

To Enable each child to develop sufficient self discipline and understanding to make a positive contribution to school life, home life, the wider community and society.

To develop a compassionate and positive attitude towards others, even when their opinions differ.

To be pyhsically active and to improve our children's health, flexibility, strength and stamina.
We believe that children come to school to work hard within the broad and balanced curriculum we provide. We expect high standards from our children in everything they do within school.
We hope our school is a place children enjoy being. We believe we have a happy and relaxed atmosphere where children can thrive and develop.